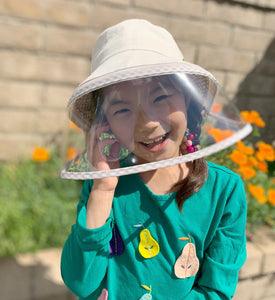 Our Story
Lucete "Sparkle, Show off"
ENF's motto is "Let your light shine bright before men, that they may see your good works and glorify your Father which is in heaven." Matthew 5:16
We wish all who wear this hat are joyful and give thanks.
We were searching for good quality and safe products for our family. When we found White Sands in Korea, we fell in love immediately with their passion for hat making and customer safety. We compared their products with other company's products but we are very happy to have chosen this Bucket Hat for our kids and our parents.
We are looking forward to hearing your stories with Lucete soon.